Good morning, Asheville. Editor Brook here, and while this year has given me such a sense of doom + dread that it's hard to be surprised by anything anymore, I've also found some little pockets of delight + amazement. The AVLtoday team has been able to do things we didn't have time to do before. For me, that's included spending a few minutes snuggling in bed with my daughter before getting up and racing to get her off to school and me to work. I have also been able to do more tangible things to my house that needed doing, like painting my kitchen table + chairs and recovering them, planting flowers alongside the front of my house, and refreshing the look of some rooms by painting. My homegirl, Editor Ali, is proud of her very first garden, though she never wants to look at another zucchini again. She also finally planned a long dreamed-of plant walk + yoga class she'll be co-leading with Great Abiding Yoga on Sept. 26 – social distancing + masks required if y'all want to join. 🌿)
While reading online this weekend, I came across this Buzzfeed piece, which asked folks to share things they've made during quarantine, and it was so heartwarming + refreshing that I wanted to find out what you — our readers — have made and/or accomplished since the pandemic began. I'm especially interested in accomplishments that are Asheville-centric. Did you finally do that local overnight backpacking trip you've been dreaming of? Did you take a cooking class with a local chef, or finally start your novel in a Great Smokies Writing Program or Flatiron Writers Room class? 
I am interested because I'm curious about the positives you've been able to find during this time, but also because it's really important for us to celebrate our accomplishments, no matter how small, because doing so has powerful psychological benefits including making us feel better, strengthening our social connections, and reinforcing our success. 
So now, I wanna know: what have you been up to since your life got flipped-turned upside down? Please note, if you recognize that line from the classic show, The Fresh Prince of Bel-Air, you made ole Brook do the Carlton.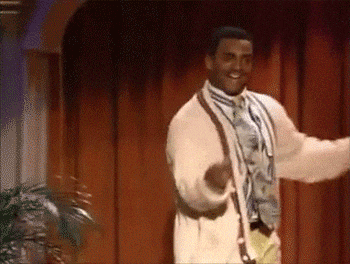 Question