Good morning, Asheville. Considering this year has been a wash for social outings and making new friends, we've decided to launch a special project to help you feel a little more connected.

We've heard a lot about how 2020 has encouraged people to get back to the basics — bread baking, at-home exercise, calling people on the phone… And in the spirit of that, we're inviting you to join #6AMPenPals. Bonus: social distancing protocols are already built-in.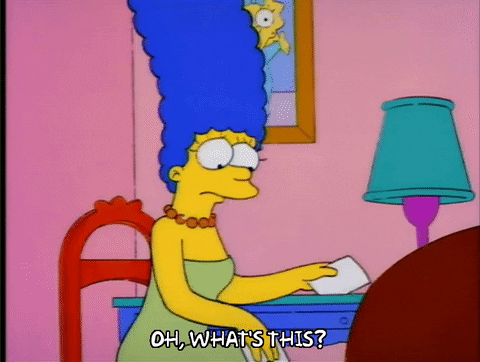 Here's how it works: Click the button below to fill out our form by Wednesday, August 5 (if you've already signed up, you don't have to do it again). We'll need your name and email address. In mid- to late August, you'll receive an email matching you with a randomly-selected pen pal in one of our six sister cities — Raleigh, NC; Greenville, SC; Columbia, SC; Charleston, SC; Chattanooga, TN; or Lakeland, FL.

The rest is up to you. It's our hope that you'll reach out to your pen pal and begin sharing thoughts and experiences about what's happening in your respective cities, comparing notes, opening dialogue + building a unique friendship. Then, on September 1 — World Letter Writing Day — we encourage you to send a letter to your pen pal (yes, a letter) using the good ole USPS. Be sure to share on social + tag us #AVLtoday #6AMPenPals to commemorate the day.
Share this with your friends who love to write letters or meet new people by clicking the buttons below. 💌
NC's Department of Health and Human Services reported a total of 126,532 cases of coronavirus in North Carolina as of Monday afternoon. 1,715 cases and 46 deaths have been reported in Buncombe County. Check stats for other counties, total tests, and more in NC here.

○ Confirmed positive COVID cases at Mission Hospitals set another record in the past week, rising to 49. Cases in Buncombe County residents rose by almost 250. The rate of positive tests rose to 5% in July, up from 2-3% in June. Officials are cautioning everyone to behave as if they could be exposed to COVID-19 every time they go out in public or see community members. (Asheville Citizen-Times)

○ While Buncombe County COVID-19 cases are on the rise, new cases overall in NC dropped for the fourth day in a row. Hospitalizations have also dropped slightly. However, as of yesterday, 1.8 million NC residents have been tested for coronavirus, and 7% of tests were positive. According to the WHO, a positive rate of less than 5% means an outbreak is under control. (News & Observer)

○ Residents of Hendersonville with outstanding utility bill balances may be able to get assistance through a utility payment program. The expiration of Gov. Cooper's Executive Order 142 — which prohibited late payment fees + utility disconnections — ended July 29, prompting Hendersonville Water & Sewer to remind delinquent customers to contact Customer Service and set up a payment plan. Participants must sign up for the plan by Sun., Sept. 27. (Mountain Xpress)

○ Western Carolina University students are starting to move in for the fall semester – a little earlier than usual. The university offered early move-in to students as a way to help with social distancing efforts. Students living in campus housing as well as off-campus will also receive personal protective equipment, including masks + sanitizer. (WLOS)

○ Latinx residents of NC are still being disproportionately affected by COVID-19. While they make up 14% of the state's population, they account for 55% of cases. La Noticia analyzed three databases to identify the state's most vulnerable Latinx communities, identifying 30 counties hit hardest – including Burke + McDowell in WNC. Many counties also have a high Social Vulnerability Index. (BPR News)

Click the button below for local resources regarding the coronavirus.
Hey, there. Looking for today's #MustDo events? In accordance with the CDC's recommendations regarding public gatherings, we have decided to postpone public event coverage for the time being. We look forward to bringing you Asheville's #MustDo events soon (until then, feel free to submit your virtual events here).
Set your DVRs — on Sun., Aug. 9, Asheville's very own Chef Reza Setayesh (of Rezaz, Piazza, BabaNahm + BimBeriBon fame) will appear on an episode of the cooking competition show, Beat Bobby Flay.

In the show's first round, Chef Setayesh will compete against Chef Andy Gaynor of Azumi in Baltimore. The winning chef will then advance to the second round and cook a signature dish to defeat Bobby Flay. We don't know about y'all, but our money's on Reza. Win or lose, we know he'll do us proud. 🥘
#DYK that your photo could be featured in our newsletter? Just use #AVLtoday on social media.
Weather
○ 82º | Partly cloudy | 20% chance of rain

Open
○ Bodega On Broadway (28 Broadway St.) — a.k.a. BOB — is now open in the Asheville Beauty Academy. Helmed by Charlie Hodge of Sovereign Remedies, the spot offers grab-and-go sandwiches + salads, beer, wine + mixers from Sovereign Remedies, hand sanitizer and more. Asheville Beauty Academy will reopen once the state enters Phase 3. 🥙
(Asheville Citizen-Times)

Civic
○ Buncombe County has a new health public health director. Stacie Saunders, the county's incoming public health director, began her new role yesterday. Saunders takes over from Dr. Jennifer Mullendore, who has served as Buncombe's interim public health director since March 9. Saunders previously served as the health director for Alamance County (about three hours east) since 2014. (Mountain Xpress)

Announced
○ It's official — Broadmoor Golf Links has a new owner. The Asheville Regional Airport's purchase of the nearby course was finalized Fri., July 31. The airport says they want to own Broadmoor to diversify revenue sources + protect the land from non-compatible uses. KemperSports will manage the course. ⛳️ (WLOS)

Biz
○ The Mills River Amazon distribution center is nearing completion, and officials expect it to open later this year and create 200 jobs. The 112,000-square-foot facility will pay at least $15 an hour and offer benefits. It's considered a "last mile" operation that will help regional customers receive the packages they ordered online. Officials say hiring for the center has not been announced yet. 📦 (Asheville Citizen-Times)

Outdoors
○ Yesterday, through its sustainability committee Transylvania Always, Transylvania County Tourism launched the "Leave It Better" initiative to encourage visitors to not only protect + preserve the area's natural beauty, but leave it in better shape than before it was found.
Featuring posters, ads, and multiple short videos, the campaign highlights the problem and impact of litter. Click here for more info on how you can help. 🏞️

Drink
○ There's a new taproom in town: the recently opened Wehrloom Honey (32 Banks Ave.) Owned by beekeeper Aron Wehr and his wife, the couple (who also have their own line of honey + honey-based products and a taproom in Robbinsville) launched their biz in mid-July. Located in a multi-tenant building, the taproom offers six different meads on tap, as well as a non-alcoholic drink brewed by Shanti Elixirs. All of the products are certified gluten-free. 🍺 (Asheville Citizen-Times)

Regional
○ Over the weekend, protestors in Maggie Valley observed a new picketing ordinance which designated sidewalks + public parks as places for folks to stay in single file with opposing groups a minimum of 25 feet apart. More than 100 'Black Lives Matter' marchers were given a lane of Soco Rd., and nearly the same amount of counter-demonstrators used the other side of the street. Officials attribute the peace + lack of violence to police presence and the ordinance. (WLOS)

Arts
○ If you're like us, you might have swooned over Shelter Collective in the past. These crafty local makers have decorated spaces like East Fork Pottery and Center for Craft, among others. JAWBREAKING's Jefferson Ellison talks with founders Karie Reinertson and Rob Maddox about how they're inspired by their travels, common design mistakes, their creative process + more.🏺

Community
○ The Ingles Market in Sylva delivered 44 cases of Laura Lynn peanut butter to the Western Carolina Athletics Department last Friday as part of WCU's "Feed the Cats" Program, which helps feed Catamount student-athletes who are back on campus. Ingles also plans to provide a meal to the Catamount football team during the upcoming preseason. 🥜

DYK
○ After a black bear was recently seen in Asheville with a Trump 2020 sticker on its tracker collar, the area group "Help Asheville Bears" (HAB) is offering a $5,000 reward to anyone with information on who is responsible. Officials with the group say that using a wild animal for political messaging is inhuman + cruel. Got tips? Let HAB know here. 🐻

Number
○ 317. The total number of organizations in the U.S. to receive a highly competitive CARES Act grant from the National Endowment for the Humanities (NEH). UNC Asheville was one of these organizations, receiving ~$300,000 to help digitize curriculum, allowing key humanities courses to be delivered in hybrid + online formats. Learn more about the grant. 💻 Ⓟ

Correction
○ Yesterday, we gave the incorrect date for the first day of school for Buncombe County Schools students. The fall semester begins Aug. 17 for students in the A group, and Aug. 18 for students in the B group.

FeaturedDig
○ Great Street-Level Retail Space at Signalized Corner Location | 1,514 Sq. Ft. | $1,900/Month Ⓟ

FeaturedEvent
○ "Ask the Curator" is a virtual Q + A focusing on the emerging and contemporary ideas, talent, and action in craft. On Fri., Aug. 14 from 2-3 p.m. they will be interviewing Kayleigh Perkov as she explores the themes of her exhibition. The event is free and will be hosted via Zoom. Click here to register. Ⓟ
Range Urgent Care's official House Calls vehicle | Photo provided
DYK? Doctors making house calls isn't just a blast from the past. Range Urgent Care recently launched their own House Calls service right here in AVL.

How it works:
○ Make an appointment online.
○ Get treated in your home, office or wherever you are.

Hours:
○ 8 a.m.–8 p.m. daily

Cost:
○ With insurance: $49 dispatch fee
○ Without insurance: $149 flat rate visit + $49 dispatch fee
○ Includes free follow-up in clinic Ⓟ

Learn more about House Calls
Answered: When it comes to back-to-school options, 53% of you who took our poll are heading back to virtual, and 37% say you're ready to be in the classroom five days a week. We're wishing all our students the best this fall. 🎒

🔄 Catch up on any newsletters you may have missed here.

💭 Say Hello: What do you want to know about your city?

✏️️ Want to write an article for us? Find out how here.

👀 Want your business featured in our newsletter? Learn more about advertising opportunities here.
Did a friend forward this to you?
It can be in your inbox tomorrow a.m.
| | | |
| --- | --- | --- |
| @AVLtoday | Follow us. | #AVLtoday |
Let us know if we've missed anything and say

[email protected]
Disclaimer: Content marked with a
Ⓟ
is representative of our advertising partners.
Want to receive AVLtoday once a week instead? Update your preferences here.
Never want to hear from us again? Break our hearts by unsubscribing here.
Copyright © 6AM City, LLC, all rights reserved. Legal.
Greenville, SC 29602