Calling all parents of school-aged kiddos. We're working on a back-to-school guide + would love help from you – our local experts.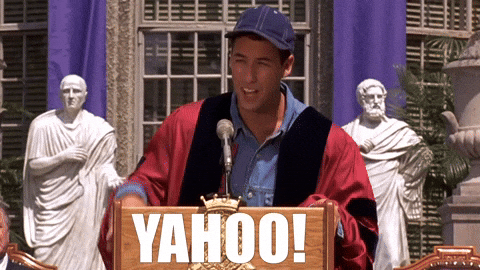 We know things are going to look a little bit different this year, so we're looking for your tips + knowledge on networking with teachers (and other parents), whether you'll be opting for fully-remote learning (and any hacks you have), plus advice on tools and techniques that support learning, keeping kids happy while physically distancing + more.

Here's a little background info –
• NC has selected Plan B (a mix of virtual + in-person learning) for the school year. Schools + parents may choose to follow Plan C (all-remote learning) but cannot choose a plan that is more lenient.
• Asheville City Schools announced they will start the school year with Plan C (all-remote learning) for the first nine weeks. The first day of school is Mon., Aug. 17.
• Buncombe County has chosen Plan B. The first day of school is Wed., Aug. 19.
• Henderson County will be on Plan C for the first six weeks. The first day of school is Mon., Aug. 17.

Have info to share? Fill out our questionnaire by clicking the button below. ⬇️
Know parents with tips to share? Send this their way via email or social.
Coronavirus
○ NC's Department of Health and Human Services reported a total of 114,338 cases of coronavirus in North Carolina as of Monday afternoon. 1,473 cases and 42 deaths have been reported in Buncombe County. Check stats for other counties, total tests, and more in NC here.

○ The pandemic has caused North Carolina liquor sales to hit a new record of almost $1.37 billion in the fiscal year that ended June 30. That's a growth of almost 12%. Officials say growth began in March when Gov. Roy Cooper closed down bars + restaurants, and it has continued as these nonessential businesses are still closed or operating at reduced capacity. (Asheville Citizen-Times)

○ According to a recent WalletHub study examining each state's pandemic-related policies — like travel restrictions, mask mandates, and remote work requirements — North Carolina ranks 45 out of 51 when it comes to the least restrictive COVID policies – meaning that our state's policies are more restrictive than 44 other states. See the entire study here. (WLOS)

○ Since the pandemic began, eight state prisoners with COVID-19 have died. Both victims were inmates at Albemarle Correctional Institution in Stanly County (about three hours east of Buncombe, near Charlotte) and passed away from preexisting conditions complicated by the coronavirus. The Division of Prisons is currently working to test every inmate in the state's 50+ prisons. (WLOS)

○ How do grocery stores hold customers accountable for wearing masks? Because most grocery stores don't have specified staff to observe + enforce mask-wearing, some folks say grocery stores need bouncers. Without designated enforcement, customers turn to the police. Officials with the Asheville Police Department report receiving 48 calls for mask noncompliance since the statewide mask mandate began June 26, 18 of which were reports of disturbances or threats for not wearing masks. (Asheville Citizen-Times)

○ Black Bear Cafe held a barbecue fundraiser for the Broyhill Children's Home this past weekend. The pandemic has forced the children's home to stop hosting their own fundraisers and their food pantry was dwindling, so the eatery set up a drive through for customers on Sunday. All the proceeds went toward purchasing food for the nonprofit. (WLOS)

○ Private schools have more freedom + autonomy than their public school counterparts, and as a result, hundreds throughout the state are planning for more aggressive reopenings. Private schools are also subject to more lawsuits, and many will require parents to sign waivers before sending their kids to school. Officials say many of their students' parents support in-person teaching because they work and can't be home to monitor virtual learning. (Asheville Citizen-Times)

Click the button below for local resources regarding the coronavirus.
Hey, there. Looking for today's #MustDo events? In accordance with the CDC's recommendations regarding public gatherings, we have decided to postpone public event coverage for the time being. We look forward to bringing you Asheville's #MustDo events soon (until then, feel free to submit your virtual events here).
#AVLtoday
After creative ramen eatery Broth Lab announced it was closing for good after less than a year open a couple of weeks ago, they immediately received an outpouring of support + love from the community. Now, they're teasing a new possibility for the biz – broth + noodle kits available in local grocery stores.

Want Broth Lab back in your life? Head on over to their post and raise your proverbial hand if you're ready to get ramen-tic about Broth Lab meal kits. 🍲
#DYK that your photo could be featured in our newsletter? Just use #AVLtoday on social media.
News Notes
Weather
○ 85º | Scattered thunderstorms | 60% chance of rain

Development
○ The mysterious "Project Ranger" is still planned for a 445-acre site near Brevard Rd. The purpose of the development is still unknown, but according to Biltmore Farms, 700 employees will be hired to work in the 750,000-square-foot facility. Project plans also include a five-lane bridge that will be built over the French Broad River. 🏗 (Asheville Citizen-Times)

State
○ Ninety three NC beaches had potentially unsafe bacteria levels in 2019, according to the new Safe for Swimming? report. Fecal bacteria levels are considered unsafe when they exceed the EPA's most protective "Beach Action Value" (which causes illness in about 32 out of every 1,000 swimmers). The report's authors recommend major investments to prevent sewage overflows and runoff pollution. 🏊 (WLOS)

Outdoors
○ People in NC have been receiving packets of seeds from China, and officials are warning them not to plant the seeds. The packets may be part of an online scam, and could introduce destructive invasive plants, insects + diseases. If you have received a packet, keep all shipping labels and everything inside and report it to NC's Plant Industry Division. 🌱 (News & Observer)

Arts
○ The next RAD Second Saturday will take place Aug. 8. There is no trolley service due to COVID-19, but there will be in-person + virtual events. It runs from 9 a.m.-7 p.m. 🎨

Civic
○ Indivisible Asheville + Sweet Ride Asheville partnered up to spread voter awareness over the weekend. Kids were given free ice cream while adults received info about the Nov. election. They made five stops around the city and gave out info for voter registration, how to apply for mail-in or absentee ballots + where people will be able to vote in person. 🗳

Cause
○ Homeward Bound of WNC needs supplies, especially towels + clothing like men's and women's underwear and socks. They're also accepting food donations for making sandwiches. Want to pitch in? Drop off supplies at the AHOPE Day Center (19 N. Ann St.) on weekdays between 8 a.m.-12 p.m., or leave items in donation bins at the Welcome Home Donation Center. 🧦

Biz
○ Sustainable lifestyle retailer Ware is the topic of today's interview with JAWBREAKING's Jefferson Ellison in partnership with AVLtoday. Check out his conversation with Ware founder Gillian Roberts, and learn how sustainability intersects with environmental health and economic prosperity, their brick-and-mortar launch during the pandemic, the problem with coconut oil, and why Ware is phasing out clothing. 🌎

Dish
○ Poppy Hand-Crafted Popcorn is releasing three new flavors. They are Chili Cheese, Cheese Lovers + Spicy Thai. Each one is $6.25 and can be ordered online. 🍿
○ Odd Bits Farm (40 Odd Bits Ln.) is hosting a picnic this Saturday (Aug. 1). All food is sourced from Patchwork Alliance. Tickets are $45 + you'll get 10% off your first order with Patchwork Alliance, a network of farms + growers, by attending the event. Bonus: The menu features gourmet Middle Eastern dishes and a hemp drink, and live music will be performed by Cuddle in the Cosmos. 🧺

Drink
○ All-natural green juice cleanse Organifi Green Juice is a fresh-tasting, 100% USDA certified organic superfood blend loaded with vitamins, minerals + antioxidants from 11 carefully-chosen superfoods. 250,000+ customers have kicked off their day with the detoxing green stuff. Shop here. Ⓟ
#Shareworthy
The Wrap
Answered: 41% of you don't rent, but out of all the readers who took our poll, 29.9% who rent have a roommate to help pay rent + bills. Check out our cost-of-renting breakdown here. 🏡

🔄 Catch up on any newsletters you may have missed here.

💭 Say Hello: What do you want to know about your city?

✏️️ Want to write an article for us? Find out how here.

👀 Want your business featured in our newsletter? Learn more about advertising opportunities here.
Did a friend forward this to you?
It can be in your inbox tomorrow a.m.
| | | |
| --- | --- | --- |
| @AVLtoday | Follow us. | #AVLtoday |
Let us know if we've missed anything and say

[email protected]
Disclaimer: Content marked with a
Ⓟ
is representative of our advertising partners.
Want to receive AVLtoday once a week instead? Update your preferences here.
Never want to hear from us again? Break our hearts by unsubscribing here.
Copyright © 6AM City, LLC, all rights reserved. Legal.
Greenville, SC 29602