Good morning, Asheville. Editor Brook here, and while this year has given me such a sense of doom + dread that it's hard to be surprised by anything anymore, I've also found some little pockets of delight + amazement.

The AVLtoday team has been able to do things we didn't have time to do before. For me, that's included spending a few minutes snuggling in bed with my daughter before getting up and racing to get her off to school and me to work. I have also been able to do more tangible things to my house that needed doing, like painting my kitchen table + chairs and recovering them, planting flowers alongside the front of my house, and refreshing the look of some rooms by painting. My homegirl, Editor Ali, is proud of her very first garden, though she never wants to look at another zucchini again. She also finally planned a long dreamed-of plant walk + yoga class she'll be co-leading with Great Abiding Yoga on Sept. 26 – social distancing + masks required if y'all want to join. 🌿)

While reading online this weekend, I came across this Buzzfeed piece, which asked folks to share things they've made during quarantine, and it was so heartwarming + refreshing that I wanted to find out what you — our readers — have made and/or accomplished since the pandemic began. I'm especially interested in accomplishments that are Asheville-centric. Did you finally do that local overnight backpacking trip you've been dreaming of? Did you take a cooking class with a local chef, or finally start your novel in a Great Smokies Writing Program or Flatiron Writers Room class?

I am interested because I'm curious about the positives you've been able to find during this time, but also because it's really important for us to celebrate our accomplishments, no matter how small, because doing so has powerful psychological benefits including making us feel better, strengthening our social connections, and reinforcing our success.

So now, I wanna know: what have you been up to since your life got flipped-turned upside down? Please note, if you recognize that line from the classic show, The Fresh Prince of Bel-Air, you made ole Brook do the Carlton.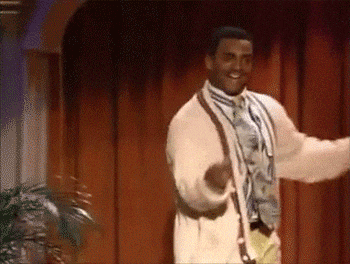 | | | |
| --- | --- | --- |
|   | What have you done during the pandemic that you're proud of? |   |
| | | |
| --- | --- | --- |
|   | What have you made, done, or accomplished during the pandemic? |   |
Spread the news to your friends + fam with the buttons below.
Weather
○ 84º | Mostly Cloudy | 20% chance of rain

Closed
○ Golden Fleece Slow Earth Kitchen (111 Grovewood Rd.) has closed permanently due to the effects of COVID-19. The restaurant focused on traditional + creative Greek-inspired dishes cooked long + slow. The eatery was opened by restaurateur Giorgio Bakatsias, a James Beard Foundation nominee, in 2016.

Opening
○ The former South Asheville Earth Fare (1856 Hendersonville Rd.) location is inching closer to its full transition into Whole Foods. The store was purchased by Whole Foods after Earth Fare's bankruptcy earlier this year. While there isn't an opening date yet, the new signage installed outside makes it official. 🥕

Edu
○ The UNC Asheville Board of Trustees has passed a resolution to rename Vance + Hoey Halls. Named after former NC governors Zebulon Vance and Clyde Hoey, the two have been critiqued for racist stances that school officials say don't mesh with the school's core values. The resolution came out of a variety of calls to action from the Student Government Association and other groups.

ForKids
○ Storylane is back with a new book on Montview Drive in North Asheville. The current selection is Saturday, by Oge Mora, and will be on display until Sept. 17. Selections change every three weeks + individuals living on the U-shaped street from house #5-77 line the street with colorful children's books. 📚

Learn
○ Flat Rock Playhouse's Studio 52 is offering virtual acting + musical theatre classes for students in kindergarten through 12th grade. Courses include learning the basics + fundamentals, self-scripting, scene work, + even audition prep. kids have. Scholarship applications are available until Sept. 4 + classes begin on Sept. 21. 🎭

Cause
○ Empty Bowls, the annual fundraiser from Dig In! Yancey Community Garden, won't be in person this year. Instead, it's a month-long event where folks can host an Empty Bowls meal + discuss ways we can maintain our gardens. Buy a DIY Empty Bowls kit (with handcrafted bowls, cards featuring ideas for dinner conversation, and info about how your meals support community gardens) or download free conversation starters to use at your next gathering, whether it's in person or virtual. 🥣

TheBuy
○ Got plans to grill out this Labor Day weekend? You're in luck. Hit up Chop Shop Butchery Sept. 3-5, and get six six-ounce frozen ground beef patties for $14. Bonus: get $10 off when you buy a five-pound package of ground beef, and get $2 off sirloin steaks. Order online for curbside pick-up or delivery within a 15-minute drive from the shop. 🥩

Dish
○ Oh, happy day. Poppy Hand-Crafted Popcorn releases new autumnal flavors today. Available online, you can choose from Caramel Apple, Southern Pecan Pie + Pumpkin Spice. They're also offering Halloween Snack Bags featuring Caramel Apple and Monster Mix (a.k.a salted caramel drizzled with French Broad Chocolate Factory's dark chocolate and topped with Halloween sprinkles). 🍿

ForPets
○ Waggin Meals, a gourmet, human-grade style dog food, has opened a store front. Waggin Meals Café and Bakery (768 Alexander Rd., Alexander) is open Tues.-Fri. from 11 a.m.-3 p.m. and offers meals, treats + a boutique line of pet products. Additionally, you can have Waggin Meals shipped, delivered + picked up at their store. 🐶

TodayIs
○ World Letter Writing Day. Last month, we invited our readers to sign up for our #6AMPenPals program to help you feel more connected during this crazy time. By now, everyone who opted in should have received the contact info for their pen pal. If you haven't already, don't forget to take some time today to write to your new friend, introduce yourself, and share some thoughts or goings-on. Then put a stamp on it.

FeaturedDig
○ Charming Home Duo Minutes from Downtown Black Mountain | 4 BD, 3 BA | $499,000 Ⓟ

Deal
○ Babbel (the #1 selling language learning app in the world) is now offering AVLtoday readers up to 50% off subscriptions to learn a new language in just 3 weeks with regular practice. There are 14 languages to choose from, lessons are taught in bite-sized 10-15 min. sessions by real language teachers, and lessons focus on practical, everyday phrases. Me encanta. 🎧 Ⓟ

FeaturedJob
○ Mast General Store is hiring part-time sales associates. Learn more about the position and how to apply here. Ⓟ

VirtualEvent
○ Hosting a virtual event? Now through 9/30 we're offering 25% off all event listings. Submit your event here and guarantee that it's included in our daily newsletter and website. Use promo code 25VIRTUAL at check out. Ⓟ

Correction
○ We were so excited about GRIND, a new coffee shop + co-working space in the River Arts District, opening that we traveled in time – they'll be opening Sept. 26 and are not open now. They'll celebrate their grand opening (and co-founder J Hackett's birthday) from 6-10 p.m. with performances from the Hillcrest High Steppers, food + drink, and more. ☕️
Yesterday, The Grey Eagle announced that Grammy award-winner Sam Bush is heading to WNC for a drive-in concert. Sam and band will perform at the Maggie Valley Fairgrounds Sun., Sept. 20. We think their melodic music — a blend of traditional bluegrass, folk + Americana — will sound even better from the comfort of our cars. An added benefit of a socially distant drive-in performance? You can wear whatever you like.

DYK limited VIP tix are available? Get yours here. 🎟️
#DYK that your photo could be featured in our newsletter? Just use #AVLtoday on social media.
○ Check out the latest COVID-19 stats for NC from the Department of Health and Human Services here. As of Monday afternoon, 2,468 cases and 70 deaths have been reported in Buncombe County.

○ NC coronavirus cases rose over the weekend, reaching a new single-day high of 2,585 cases on Sat. The state added 1,000 cases and 10 deaths overall to totals after factoring in delayed testing results from earlier in the month. As of Monday, 145,844 residents of NC had recovered from COVID-19 and the rate of positive tests fell to 7.2%, still higher than the state's goal of 5%. The number of patients hospitalized with confirmed or suspected cases also rose.

○ COVID-19's economic impact has fallen hardest on cost-burdened residents of Buncombe County – i.e., people struggling to make ends meet financially before the pandemic. The county's unemployment rate was 8.9% in June, improved from the record-breaking 17.5% rate in April but far higher than 2.9% – the rate before the pandemic. (Asheville Citizen-Times)

○ Wondering whether that bottle of Lysol at the back of your pantry is still good? Cleaning supplies are stamped with an expiration date if companies can't prove they're shelf-stable after three years, according to the NC Department of Health and Human Services. Protip: You should never store cleaning supplies at a temperature of over 105º, so go ahead and empty your groceries ASAP after your store run. (WLOS)

○ Are more people moving to Asheville from urban areas during the pandemic? Pending home sales in the Asheville metro area have increased significantly compared to last year – up 12% this May, 29% in June, and 42% in July – according to CPA group Johnson Price Sprinkle. Inventory has decreased by about 30% from last year. While the timing coincides with the pandemic, the exact cause for the increase is unknown.

Click the button below for local resources regarding the coronavirus.
We've been loving the jokes you've sent in so far, and we're planning to feature our favorites in The Wrap when we need a pick-me-up. Here's one from four-year-old Harrison J., submitted by his mom, Kelly.

Question: What time do ducks wake up?
Answer: The quack of dawn. 🦆

Have a joke for us? Just hit reply and send it our way. We love a good laugh first thing in the morning.

🔄 Catch up on any newsletters you may have missed here.

💭 Say Hello: What do you want to know about your city?

✏️️ Want to write an article for us? Find out how here.

👀 Want your business featured in our newsletter? Learn more about advertising opportunities here.

📖 Check out our Editorial Ethics Policy here.
Did a friend forward this to you?
It can be in your inbox tomorrow a.m.
| | | |
| --- | --- | --- |
| @AVLtoday | Follow us. | #AVLtoday |
Let us know if we've missed anything and say

[email protected]
Disclaimer: Content marked with a
Ⓟ
is representative of our advertising partners.
Want to receive AVLtoday once a week instead? Update your preferences here.
Never want to hear from us again? Break our hearts by unsubscribing here.
Copyright © 6AM City, LLC, all rights reserved. Legal.
Greenville, SC 29602